Protection With a Purpose – Learning what your life insurance policy can do for you
CLICK HERE to listen to the episode!
Do you have a life insurance policy that you do not know much
about? You are not alone! Many people own life insurance policies without
knowing all its details and capabilities.
Our guest today is Julian Good, Julian is a leader in his field and the CEO of Good Financial Group where he specializes in estate conservation, wealth transfer strategies, and business succession planning. He's also the former international President of the Million Dollar Round Table, an association of over 70,000 financial professionals worldwide. Many people own life insurance and yet know so little about their policies. In this episode, my conversation with Julian will help to shed light on why it is so important to have an expert look under the hood of your life insurance policies.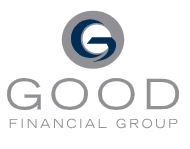 Click Here to learn more about how you can live the life you have always imagined in retirement.
Securities offered through ValMark Securities, Inc.
Member FINRA, SIPC.130 Springside Drive, Suite 300, Akron, OH 44333
800.765.5201 Investment Advisory Services offered through ValMark Advisers,
Inc., a SEC-registered investment advisor. Rosell Wealth Management is a
separate entity from ValMark Securities, Inc. and ValMark Advisers, Inc.